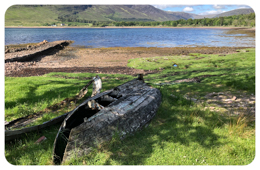 To protect our guests during the Coronavirus pandemic we have introduced the following measures:
We will deep clean between occupancies folowing NHS Inform guidance.
We will provide hand sanitiser for you in your room.
Although a cooked breakfast has always been part of the Spindrift experience we will be unable to cook breakfast and bring it to your room during the pandemic. We will instead provide continental breakfast which will include bread, ham, eggs, cheese, cereals etc.
We will be unable to clean your room daily.
We try to avoid wasteful packaging but during the pandemic we will use single wrapped portions tea,coffee,jam etc which will be changed for new ones for every occupancy.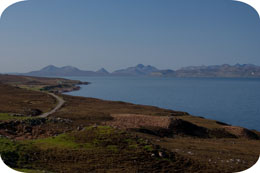 The situation in Applecross is changing all the time but presently the Inn is likely to be shut to non-residents although there may be a take away service of Fish and Chips. The Junction is currently closed but may open mid July for takeaway food and the Walled Garden is operating a limited take-away menu. Self-catering is possible in Spindrift using the microwave but we cannot allow portable gas cookers in the room for safety reasons. Guests are advised to call before they travel to determine the latest situation.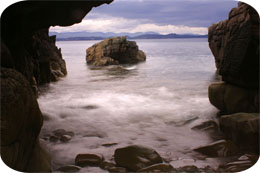 To help protect us and the community of Applecross please don't travel if you suffer from any Covid 19 symptoms. Please ensure you maintain the recommended social distance and use sanitiser regularly.